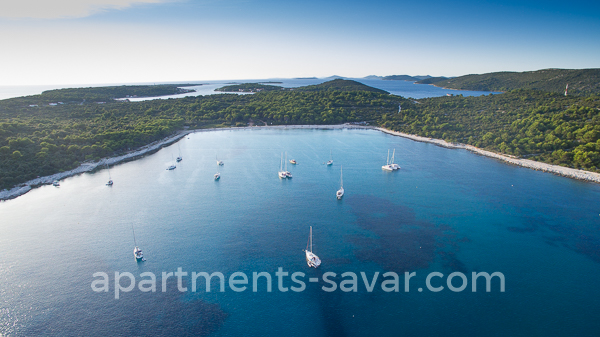 Beach Sakarun
Sakarun is one of the most famous beaches in Zadar County, located on the northwest coast of the island.
Near the beach are the places Veli Rat, Veruni, Soline and Božava. The beach gained its reputation with the whiteness of the sand and clean sea, surrounded by pine trees that provide a welcome shade in the summer.

It is about 800 meters long and at some 250 meters from the shore it is 3.5 meters deep, which means that the bathing area is extremely large and shallow and suitable even for young children. On the beach are two catering facilities that offer refreshment from the summer heat and light snacks. Transport is organized from Božava to Sakarun with a tourist train, which departs every two hours.